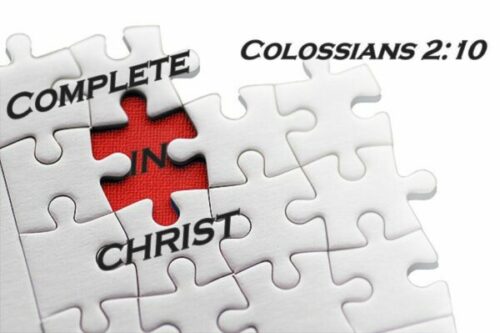 Jesus Christ My Saviour- The Lord of Lords
Understand Your Way To Eternity-The Kingdom of Heaven
Romans 6:23
"For the prize of sin is death. However, what God gives freely is eternal life in the Lord Jesus Christ.
"Of this man's descendants God has brought to Israel a Savior, Christ Jesus, as He promised." – Acts 13:23
Practically, we have all gone through a difficult time. And when we find ourselves in distress, it is clear that we become happy when someone rescues us. While it's can be awkward as having a tow truck that saves hundreds from spending on the roadside, we'll always be glad when rescued. Now, spending the night at the roadside is normal and can take just a few hours. But how about death? It's eternal, right?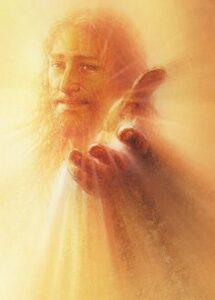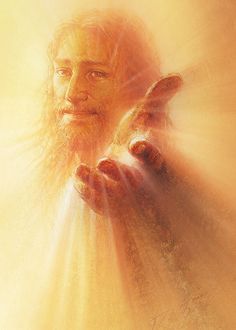 That is a lifetime experience of difficulty, pain, agony, woes, and cries. And the Bible is very categorical about death in sin. Luke:13.28
"There will be weeping. Besides, there will be unending gnashing of teeth. By that time, you'll see Abraham, Isaac, Jacob, and all the prophets in the kingdom of God. However, you will be thrown out.
That's why it is important to heed what God says. For Christians, it is a time of hardship, we need to look for a Savior.
The One True Living God, Jesus Christ Prophecy Revealed
According to the Christian faith, Jesus Christ is the Savior. And His name is the subject of our study today. Many New Testament texts acknowledge Jesus as the Savior. This title itself has a rich biblical background. Typically, it can signify some different aspects.
First of all, we can assume the literal meaning where a savior can provide rescue in the event of an invasion or attack. Take, for example, a military rescue from one's enemies. In the book of 2nd Samuel 22, the Bible quotes David's song of praise to God.
This is the song he sang after being delivered from his enemies. And in verse 3, David acknowledged the Lord as "My Savior". That was because God had rescued David from being killed. Further, he thanked God for saving him from being captured in many military operations throughout his life.
According to the scriptures, Salvation can also involve being healed from a disease or just any illness. In the book of Isaiah 38, the Bible records King Hezekiah of Judah's illness. Here the king was very ill and was about to die. However, Hezekiah the king walked on the right path with God.
Eventually, God healed him when the king asked the Lord to make him well. Furthermore, the Lord added king Hezekiah fifteen years to his life. After being healed, Hezekiah praises God for His mercy. Isaiah 38:20
According to the Biblical Scriptures, salvation also means being saved from sin. The book of Ezekiel 37:23 talks about the day when God's people would be saved from their sins. On top of that, the Bible talks about when they would be rescued from their backslidings into idolatry.
The Old Testament Prophets Reveal Jesus Christ
Therefore, God would cleanse and restore them, and promised to be their God forever. So, they would again serve Him. Typically, another way the scripture says about salvation is the forgiveness of sins and the cleansing of humankind to make them holy.
Throughout the history of Israel, God sent many prophets to His people to warn and guide them to deliverance. Aside from that, God sent mysterious people to particularly offer military rescue from their enemies. For instance, the judges of Israel, such as Gideon, and kings like David were raised by God to the Israelites from various oppressive regimes.
How Can I Be Saved Through Jesus Christ, You-Tube Video
Ever since the fall of humankind, God sought out a way to give an everlasting solution. Or be honest, no one can give their only son as compensation for a problem. But just imagine the love of God for human beings.
John 3:16.
God loved the world so much. So, He gave his one and only Son Jesus Christ. Therefore, anyone who believes in him will not perish. However, they'll have eternal life.
God gave Jesus Christ so that we have the fulfillment of all of the aspects of salvation. This way, God provided a simpler but the most expensive solution to save us from sins. When He returns to bring the heavens and earth, God will save us from all our enemies. This will include salvation from sickness and disease — Matt. 1:21; Rev. 21.
What Then Should You do? Accepting Jesus Christ as Your Savior!
One of the easiest ways to prepare for eternal life with the Father (God) is accepting Jesus Christ as your personal Lord and Savior. But what does that mean? It is simple, run a soul-search and make a decision. The best way to understand what salvation means is to look at how to accept Jesus Christ. In that line, we find a comprehensive understanding of how to be a Christian:
Understanding the Importance of Jesus As Your Personal Savior!
Having a greater understanding of Jesus Christ helps to accept Him as our Lord. Here are some popular Bible verses about Jesus that'll help us get to know Him better:
John 3:16
God's love for the world was so much that he gave His only Son. Therefore, everyone who believes in him won't perish but will have eternal life.
Acts 2:21
However, anyone who calls on the name of the Lord Jesus Christ will be saved.
Acts 2:38
And Peter said, "Turn back to God! He added that they get a baptism in the name of Jesus Christ. This way, their sins will be forgiven. In return, they'll be given the Holy Spirit."
John:14.5,6
Then, Thomas said to Jesus Christ, "Lord, we do not know where you're going. How then can we know the way?"
Jesus replied, "I am the way, truth, and life!" "Without me, no one can reach the Father."
1 John 1:9
If we genuinely confess our sins, God is faithful and just. He will forgive us our sins. Also, God will purify us from all unrighteousness.
Romans 5:1
Because by faith we've been made right in God's sight, we have peace with God. That is because of what Jesus our Lord has done for us.
Romans 5:8
God demonstrated His own love for us in this way — while we were sinners, Jesus Christ died for us.
Mark 16:16
He who believes and gets baptized shall be saved. However, he who doesn't believe shall be condemned.
John 1:12
And to all who believed him and accepted Jesus Christ as their Savior, He gave them the right to become children of God.
Luke 1:32
The Messiah will be great. He will be called the Son of the Most High God. Then, the Lord God will make Him the king, just as His ancestor David was.
Conclusion
Salvation is the greatest gift that God gave to man. After the fall of man, God created room for Salvation through the Lord Jesus Christ. Certainly, it is right to admit that the love of God for man is too great. That's why he paid the most expensive ransom that man may live. Thank you, God!
"Dear Lord Jesus Christ,
I am sorry for the sins that I have committed in my life. Thank you for unconditional love and death on the Cross for me. Thank you for setting me free from all sins and forgiving me today. Dear Lord, my Savior. Please, come into my life. Fill me with your Holy Spirit. And be with me forever. Thank you so much, Jesus Christ!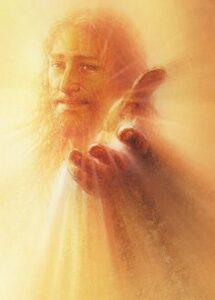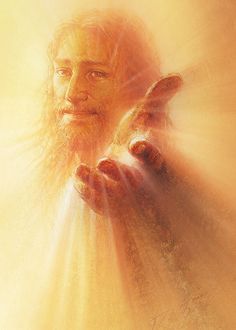 In Jesus name, I pray and believe,
Did You Pray?
Congratulations My Brothers And Sisters In Christ
Now is the time to get rooted in a good bible believing church, that is exercising in the Gospel, and does not try to tickle your ear with the ways of the World. Remember when you see a Brother or Sister in Christ fall short, simply pray for them, do not judge them, as we still fall short, however with our new born again spirit we now have a battle plan against Sin and pain. Please remember God does not look for extravagant great-sounding prayer, he looks for our heartfelt prayer.
One of the problems in our faith is many believe that a Christian should be some sort of perfect person, so when they see us fall short, in their eyes we are hypocrites. This is just another reason we need to be as upright and righteous in the world's eyes. on the contrary, this does not mean we cannot have fun, as I have more joy now than ever in my life, the true joy that is meant for a believer.
God be with you my Brother and Sisters in Christ, Your Brothers in Christ, Jack, and Collins
Please follow and like us: