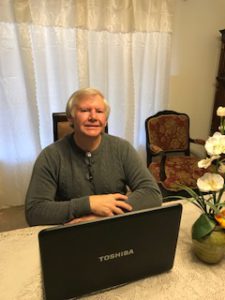 Hello, everyone, This is Jack and I am a born-again Spirit-filled believer with the love of Christ so powerful within me to Evangelize wherever the Lord sends me. I am a baby boomer, that grew up in a secular and all too often angry home in the '60s and '70s. This leads me to a lifestyle of early partying and a carefree lifestyle.
At the age of fifty, I was completely lost and drained. The lifestyle of pride arrogance and habitual sin had caught up to me. To get right to the point I finally surrendered my life to Christ, got saved, radically delivered from so many habits, then filled with the holy spirit within a few weeks, and was gifted a new life and a heart to Evangelize.
This is a blessing not only to be able to reach out to the World with a broader understanding of the Gospel of Jesus Christ while understanding the different cultures of our community nation and world. This will enhance our ability to Evangelize all of mankind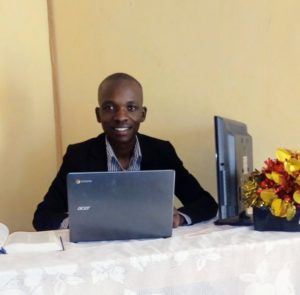 Furthermore, it is, and will always be my hope, to reach out in the most powerful way to our broken and hurting words, and spread the good news of Jesus Christ. Glory be to God. Sincerely, Jack Butler, founder of byfaithcomesgrace.com
Hi, everyone, this is Collins Nyong, a graduate with a bachelor's degree in Actuarial Science and an enthusiast of technology; He's a vastly experienced writer with competitive academic and article writing skills spanning over 4 years in a couple of academic writing platforms and blogs. As a punctual, polite, and top-quality servant, he sees academic challenges as solutions that'll lead to an admirable generation.
Above all, Collins Nyong is an evangelist preacher, and a child and adolescent advisor, having served as a teacher in various schools, his experience in leading and authority on raising children in the digital age, has impacted a considerable section of society. As a preacher and evangelist, he speaks regularly to groups of parents, teachers, and health providers.
He was raised in Bungoma, Western Kenya, a time when education wasn't given much attention and only a few people could have access to quality learning. Many people were a bit disinterested in learning, until the 1990s and 2000s when education won the heart of a larger population. God united me with Jack, a servant-leader with high-end wisdom and passion for a happy and educated generation; and a healthy society. Serving under him has been a great experience, and it has introduced me to the most interactive scope of the world through blogging.
Collins lives and serves in Rift Valley, Kitale, Kenya.