Strengthening Your New Walk With Jesus Christ
Discipleship means helping someone grow into a more committed and loving follower of Jesus, but how do you actually do that?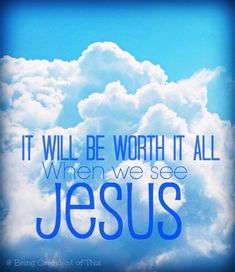 Most believers have never been intentionally discipled and most believers have no clue how to go about disciplining a new believer. The problem is that people don't have a good understanding of what discipleship is. Here's a definition for you: Discipleship is truth transferred through a relationship.
Your new Life as a Christian
Jesus Christ calls us to a new life, clothes us with Himself, commissions us with a purpose, and empowers us to fulfill that purpose. What is that purpose? It is to follow Him as His disciples and to live for Him as disciple-makers (making disciples who make disciples). That means we are not only to share our faith and lead others to trust in Christ, but we are also to establish them so they will get rooted in their Christian faith.
"Therefore, just as you received Christ Jesus as Lord, continue to live your lives in him, rooted and built up in him and firm in your faith just as you were taught, and overflowing with thankfulness." (Colossians 2:6-7)
The goal of establishing a new or young believer is to help her get rooted in the basics of the faith and connected with the community of believers to continue learning. Your willingness to help new believers around you get rooted in their faith flows out of your love for God and love for His people.
When Jesus places a new Christian in your life, what are your options? You can invite her to church, class, or small group and assume she'll "catch on" to what she needs to know. But, is that the best way? Yes, you want her to join a community of believers, but she needs you right there beside her, personally discipling her in the basics of what it means to be a Christian. That is the best way.
We can no longer assume that they have been taught any truth about Jesus, the Bible, the Church, or the Christian life. Think of your new Christian friend like they are a newborn baby. They need spiritual milk. (Click Here-Christianity.com)
The Biblical Importance And Necessity of Being Decipled
Discipleship is an important biblical concept in Christianity. The Lord Jesus told His followers to "go and make disciples of all nations" (Matthew 28:19). Making disciples involves telling others the gospel and helping them become followers of Christ who will share the good news with more people. Hence, evangelism is vital, but we also need to make an intentional effort to disciple new believers. Only then can we see new believers multiply.
Paul's Urgency to Proclaim the Gospel Didn't Undermine the Necessity of Healthy Discipleship
No one understood this better than the apostle Paul, whose urgency to take the gospel to "regions beyond" was unparalleled in the history of missions. Paul, for all his urgency, settled into places like Corinth for a year and a half (Acts 18:11), pouring solid doctrine into the nascent church and building up new believers into spiritual maturity.
He stated his goal plainly in Colossians 1:28–29: "We proclaim [Christ], admonishing and teaching everyone with all wisdom so that we might present everyone perfect (mature) in Christ. To this end I labor, struggling with all his energy, which so powerfully works in me." Paul also gave the charge to the Ephesian elders to shepherd the flock of God faithfully, following his example of a detailed doctrinal ministry and careful oversight of the life patterns of the elders and the flock (Acts 20:27–28).
Much of Paul's writing ministry in the New Testament is to existing believers to build them up to comprehensive holiness in the pattern of Christ.
How To Train And Disciple New Believers
10 Strategies for Disipling New Believers
1. Affirm God's love for them
Everyone deeply longs to know they're loved. But sometimes it's hard for people to know they're loved, even by those they're closest to. So how can new Christians know in the core of their being that God loves them when God can feel intangible? Explore what Jesus teaches about how God loves them and how they can love him back.
2. Encourage them to join God's mission
There's no denying it: The world is hurting. From a crumbling environment to starving children to modern-day slaves, how does someone make a dent in all the pain out there? Look at how God views his damaged creation and how he intends to heal it with Christians as his hands and feet.
3. Teach them how to discern God's voice in prayer
The Creator of everything longs to talk to his creation. What exactly is a Christian supposed to talk about with God? Are they only supposed to make requests or is prayer a two-way conversation? Create an ongoing dialogue by teaching them how to recognize the many ways God speaks, and how they can know it's really his voice. Preview: How do I hear from God?
4. Show them how to study the Bible in a group and on their own
The Bible can feel intimidating for those who haven't spent much time reading it. It was written long ago by many authors in times and places new Christians may not know much about. Show them how to read and interpret Scripture so that God can speak into their lives in immediate and powerful ways. This session includes practice with both Observation, Interpretation, Application (OIA), and Lectio Divina study methods.
5. Demonstrate the value of Christian fellowship

New Christians may still have mixed feelings about the church and Christians based on past experiences. Now is the time for them to realize how much they'll need and want consistent interaction with other believers as they mature in Christ. Help them discover the benefits, challenges, and responsibilities of belonging to the Christian community.
6. Discuss how to confidently talk about Jesus with others
Making Jesus the center of their lives can be noticeable to a new Christian's family and friends. How can they tell peers about the relationship that's making them so different all of a sudden? Help them figure out why and how to share their transformation stories in an appealing and sincere way. This session incorporates the use of 2+ Prayer Cards (purchase is optional).
7. Help them consider changes they might make to become more like Jesus
Commitment to Jesus often means making changes in the way a Christian lives. Jesus will be with his followers as they cut out certain habits and behaviors, but will non-believing friends stick around? Help new Christians make the transition Jesus is leading them into without alienating their friends—people whom Jesus loves too.
8. Start discerning God's unique calling for them
If someone gives Jesus their whole life, what does that mean for their career? Does God care whether someone becomes a lawyer, a musician, or a truck driver? Use this session to find out how God can use your group members' passions and talents in combination with his mission for the world.
9. Explore how God can heal their brokenness
Whether a Christian wrestles with an eating disorder, pornography addiction, recreational drug use, or a lifelong grudge, God wants to restore his children fully. Spend time leading your group in confession, prayer, and Scripture to build faith in God's ability to rescue them from the difficult issues affecting them inside and out. Preview: Am I too broken for God to fix?
10. Prepare them for rough patches in their faith
Every relationship will have ups and downs, even a close relationship with God. How can God help when someone is feeling distant or disappointed in God, or questions his part in their life? Prepare new Christians for times of uncertainty by studying how Jesus guides them through those times and how he wants them to respond.
A Prayer Of Devotion To Follow The Lord Jesus Christ,
Dear Father, My Lord, and my Redeemer, you are everlasting. Nothing compares to you Lord my God. As Job admitted that my Redeemer would rise in the resurrection and stand on the earth, I rejoice that even at the center of my darkest hour, regardless of what happens to me in these earthly circumstances, I will trust your resurrection forever. I know with certainty that Jesus you have already redeemed me. Hallelujah to the Lord Jesus Christ! I am grateful that I will trust my Redeemer with every part of my lives, and that my heart will always yearn within me to know and love Him more.
In Jesus' Name, I pray and believe. Amen.
God be with you my Brother and Sisters in Christ, Your Brothers in Christ, Jack, and Collins