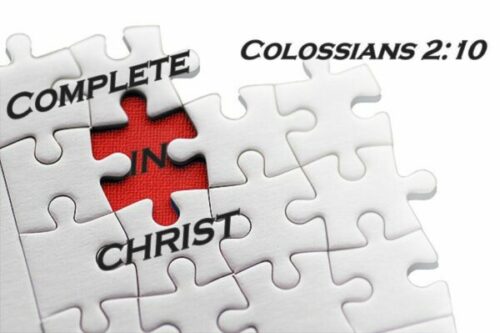 How To Find God's Will In Our Life: The Biblical Truth Revealed
God's Will in our Life: According to The Biblical Truth
Colossians:1.16
For by Him, everything was formed: both the things in heaven and on earth, those which are visible and invisible, whether thrones, the powers or rulers or authorities — all things were made by Him and for Him.
Without God, life is meaningless. Just take a minute and recall what you were in 2008… Oh no! Let us take a deep breath.
Compare you in those years with what you are today: Are all your 2008 friends still fine? Are they still young and strong like they used to be? You need to know one secret!
God has a great purpose for you. All you need is to Find God's will in your life.
You are not an accident. Your existence is not by chance or mishap. God has an excellent plan for your life. According to Bertrand Russell (atheist). Unless you have your God, the purpose of your life has no meaning.
What is God's Will in Your Life?
You have had more excellent plans before, yet they never came to pass. But remember that moment you thought you would never be fine. However, you are able to smile again. How did that even happen? It is not always about you or what you want to happen!

God's will in your life is by far more significant than your plans, comfort, or your happiness. Moreover, it is more significant than your profession, ambitions, most beautiful dreams, or even your most fantastic wishes.
Therefore, when you want to know the will of God in your life, then you must begin with Him.
In every transition, there are expectations, but we live a reality. Because the will of God in life is a puzzle that needs the Maker.
Job:12.10
In God's hand is the life of every creature — and the breath of all humankind.
Most of us have failed to achieve our dreams because we have the wrong point of start. Often, we have been selfish to God. We always think about ourselves and what we want to do, become, achieve, or even what to do with our lives in the future.
To be honest, that's the main reason why we have so many unfulfilled dreams. Yes, focusing on ourselves prevent us from defining God's will in our lives. However, it's God Who directs the lives of His creatures.
Books, seminars, movies, articles, and even psychiatrists have their own claims about your life. Probably, you tried that, and it didn't work. Contrary to scholarly assumptions, the purpose of our lives is in the Creator — God. Actually, you can't get the meaning of life by looking within yourself.
Relatively, the manufacturer of the machine is the only person who understands its purpose. And without revealing it to the other user, it becomes meaningless. Because the invention wouldn't be able to reveal itself.
However, the manufacturer is the only one who can tell the meaning of an item. Similarly, we cannot tell the purpose of our existence without asking God, who is our Creator. It's the plan of God that we exist. That is why defining the purpose of our lives can be a fulfilling step.
We were created by God & for His will. Not unless we understand that, life will be meaningless. Therefore, it is only in God where we can appreciate and enjoy life, identity, significance, and purposes. Trying to find out by ourselves can be disastrous. According to the book of Romans 8:6
"For the mind of the flesh is death; however, the mind of the Holy Spirit is life and peace."
Salvation Through Christ Alone, You-Tube Video
The Purpose Of Your Life
Ecclesiastes 4:4 (LB)
I observed that the primary intention of success is the force of jealousy and envy. Which the Bible terms as vanity.
A person with no purpose is a no man. Take, for instance, going to a place without a goal. It can be difficult. Because you can quickly end up in unexpected places and doing nothing. Even visiting the beach requires a drive. As a student, a tutor, police, farmer, or even a content creator, you usually have a purpose for your role.
Therefore, what is the controlling force for your life? Some people are driven by anxiety and panic. Others are driven by a problem, a deadline, or even pressure to do something. Also, some people have a painful memory, fear, a belief that some things ought to be the way they plan. Actually, there are a plethora of factors that may propel your life.
Those who are driven by guilt are often controlled by memories. Usually, they allow past experiences to manipulate their present or future. That even makes them sabotage their success — which is an unconscious punishment.
Even after getting saved, some believers continue feeling guilty about their past. However, we need to learn something about Cain. It was his guilt that separated him from God's presence. Then God said to him, — You will be a restless wanderer. Genesis 4:12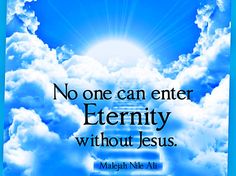 That is what most people are experiencing today, living without a purpose. God's will is that you may have a life with a purpose. According to the Bible, John:10.10
…I have come that you enjoy life, and have it even to the fullest.
Even when we are the products of our past, we shouldn't become prisoners of it. Because the purpose of God in our lives is endless. Even after man sinned against God, He never gave up on human beings. Even better, God gave His only son to die on the cross so as to receive salvation. John3:16-17.
Therefore, your past doesn't limit God's purpose in your life. God can turn your challenges into opportunities. He changed Moses (who had killed an Egyptian) into a leader. Even Gideon's cowardice didn't restrict God from making him the most courageous hero. Therefore, God can do amazing things with your life. You are an excellent work of His creation. And God plans to make you better, greater, happier, and successful for His glory and honor. Jeremiah 29:11
What then is God's Will in Your Life?
The Bible has over 366 promises. Therefore, distributing these every day means that you have a good chance each day.
➖ God's will in your life is to make you prosperous.
Jeremiah:29.11.
For I alone know the plans I have for you, — " declares the LORD, "the plans to make you great and not to hurt you, plans to give you hope with a future.
➖ God wants to relieve you all your burdens.
Matthew:11.28.
"Come to me, who are weary and with heavy burdens, and I will give you rest.
Conclusively: What You Need to Do?
Confess Jesus as your personal savior. John 14:6
Pray. Matthew 6:1—14

Then follow God's commandments. Deuteronomy 28:1 —14.
In-Depth Prayer of Salvation,
Lord Jesus Christ, I am a sinner. And I've fallen short of your glory. I know and believe that you died on the cross so that I may have eternal life. I am sincerely thankful, Almighty God, for your most generous gift of salvation, because by the death of your son Jesus Christ, my sins and guilt were taken away.
Thank you so much for accepting and saving me for heaven. Dear Lord Jesus Christ, I pray that you protect me from temptations and unacceptable habits. I commit my life to you, for I trust in you. In the Mighty Name of the Lord Jesus, I pray and believe. Amen!
Thank you Lord Jesus for everything you have done in my life, and for saving me from a continued life of separated pain, and despair without hope. I found my hope peace and eternal salvation in our Lord Jesus Christ on Easter Sunday of 2010, and now I am complete and equipped to spread the good news. Amen, your brother in Christ, Jack
Amen!
Did you believe that? Share your experience in the comments section. God be with you, Love, your eternal brothers in Christ, Jack, and Collins.
Please follow and like us: