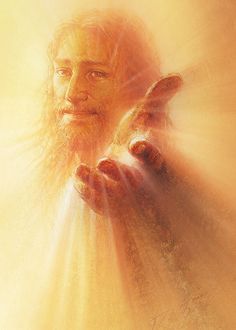 Jesus Christ The Only Way to God: Why Jesus Christ is God
Why Jesus Christ Is The Only Way To God
There are 100+, or perhaps even 1000+, religions in the world. But have you ever got surprised that you need to know the right one? Some people — atheists, to be specific — say that none of these religions are right. However, even that one is a religion whose proponents say it is the right one.
Logically, then, there must be at least one of them that is right. But then again, is your fellowship influencing you to your creator? Or is it defining your Destiny — like life after today? If so, how does it specify that this is going to happen? Discover the reason why Jesus Christ is The Only Way to God and Why Jesus Christ is God?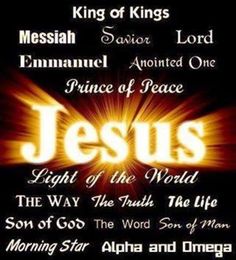 Jesus is the one way to God, the creator. He is the Maker of Heaven and the Earth — John:8.58 "I tell you the truth, — " Jesus said this, "before Abraham was born, I am!" Because the question focuses on Jesus and God, it is essential to hear what they say about this matter. What does the Bible say?
What Did Jesus Christ Say?
According to the book of John 14:6, Jesus said that He is the way, the truth, and life. And He concluded that No one goes to the Father, except through Him. It is important to note that Jesus Himself said this, and not anyone else. He proclaimed that He's the only right way to God and there is no alternative like some religions would promise. And what does God say about Jesus Christ?
According to the Bible, 2 Peter:1.17, For Jesus Christ received honor and glory from the Father God who acknowledged Him through the voice that came from the Majestic Glory and said this, "This is my Son, whom I love; and with Whom I am well pleased."
What we learn from that!
God is the Father and the creator of the Heavens and the Earth.
Before the creation was done, Jesus Christ was already there.
Also, Jesus is the only way to the Father. Moreover, God loves and is pleased with Jesus Christ.
Jesus said, "I'm the way. Follow me." In the Gospel books, Jesus told people to follow Him (Mark 1:17, for example). We need to follow Jesus Christ for the simple reason — He leads to God, and He's God Himself.
Who Is Jesus Christ? Here Is All You Need To Know!
He said, "I am the truth. John14:6b" This is the answer to the most disturbing questions, What is the truth? Jesus Christ is the truth. And He alone is the ultimate way to the Father. Further, He is the only truth — not one truth among many. So, Biblically, Truth is a person, not a principle. Therefore, the answer to the true meaning of life is not merely in the doctrines. Instead, it is in the right person – Jesus.
How Can I Be Saved Through Faith In Jesus Christ, You-Tube Video
He is the "life" — spiritual life. We're spiritually dead in our sins (Ephesians2:1). We are separated from the love and life of God (Eph. 4:18). Most importantly, Jesus Christ is the very life of God. He came to give us spiritual life-restoration. He leads us to a proper relationship with God, the creator (John 10:10, 11:26). Jesus alone is "the life" and the true meaning to life.
What Else Did Jesus Say?
According to John 10:9, Jesus said that He's the door. So, if any person enters through Him, he shall be saved. Yes, not all men will enter through Him. Probably, this doesn't mean that they enter in another way. No, they do not enter in at all. Jesus rejected the notion that God is accessible by any doors. Not at all, Jesus is the only door to the Father God. He opens what no one can close. Also, He closes what no one can open (Revelation 3:7).
Aside from that, Jesus said that He has the keys (Rev. 1:18). If we have to enter Heaven and be with God our Father, we need to go to Jesus.
The Definition Of Jesus Christ From The Sermon On The Mount
In the Sermon in the Mount, the Lord Jesus Christ had this to say: Enter by the narrow gate;  because the gate and way that leads to destruction are wide and broad, and many are those who enter by it. On the other hand, the entrance and way that leads to life are small and narrow, and only a few people will find it (Matt. 7:13-14).
Unfortunately, "almost all" people are on the road that leads to destruction — that is, eternal Hell. Oddly, most of them think that they are right because most people agree with them — that's Wrong. Honestly, in the book of Matt. 25:41. Jesus rejected the view that anyone can be saved from their sins or make it to Heaven without Him.
Because the journey is very unbearable, ruthless, complicated, and excruciating without Jesus Christ. Certainly, it is impassable and impossible to enter Heaven without the Lord Jesus Christ. Revelation 3:20, Look I stand here at the door knocking. Suppose any person hears my voice and opens the door. I'll come and dine with him, and He'll share a meal with Me.
Indeed, if they don't turn to Jesus, they'll go to Hell, not to God. On the contrary, Jesus is "the way" to God. According to His teachings, He is the narrow way, which Peter called "the right way" (2 Pet. 2:15). In other words, we know that Jesus is the only way to God.
Who Then Is Jesus — What Should We Know About Jesus Christ!
The consequences of ignoring Jesus are staggering. For instance, there is eternal damnation for people who don't know God (Psalms9:17). So, we all know that God exists because He told us that He lives (Romans1:18-23).
Besides, No man personally knows God by himself, except Jesus Christ. Matthew11:27 — No one knows the Father, except the Son, and anyone that the Son wants to reveal Him. So, no man can personally understand God with no introduction, which is Jesus. To know Jesus is to understand the Father, John 8:19, 14:9. Jesus said that He decides who'll know the Father.
Biblical Proof and Why Jesus Christ is God
The knowledge about who is Jesus is a riddle that remained undisclosed to the Pharisees. On the other hand, those who understood the identity of Jesus received miracles. The Bible is very clear about the identity of Jesus Christ as God!
John 1:1, 14
In the beginning, there was the Word, who was with God and was God. And the Word became flesh. Then the word dwelt among us, and we've seen His glory.
John 10:30
The Father and I are one. This is what Jesus Christ confirmed through His teachings.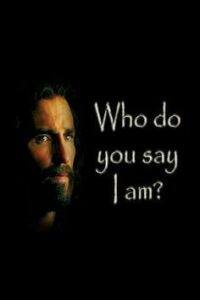 John 8:58
Jesus said to them, "Truly, I say, before Abraham was, I am."
John 20:28
Thomas answered him — My Lord and my God!
Isaiah 9:6
…and His name shall be called…Mighty God, Everlasting Father…
Titus 2:13
…the appearing of the glory of God and Savior Jesus Christ,
Colossians 2:9
For in Jesus Christ the whole fullness of deity dwells strongly,
Hebrews 1:8
Your throne, O God, lasts forever and ever…
In summary,
Indeed, there is no reason why you should not believe. And to the advantages of believers, Jesus Christ is the way, truth, and life. And through Him, we shall see eternal life. Are you ready to dine with the Lord Jesus Christ? Revelation 3:20, Look I stand here at the door knocking.
Suppose any person hears my voice and opens the door. I'll come and dine with him, and He'll share a meal with Me. This is because He is the way, truth, and life. John 14:6.
Acknowledge Jesus Into Your Life
Prayer Of Salvation
Dear God, I know and believe that You sent Your only beloved Son, Jesus Christ, to take an excruciating death on the cross. I believe in You that I can be forgiven of my sins and be redeemed because His innocent blood was shed for me.
I believe that it is only through His death on the cross and resurrection that I can be made right with You.
Lord Jesus, I confess that I am a sinner and deeply in need of a Saviour. I know that Jesus Christ was the sinless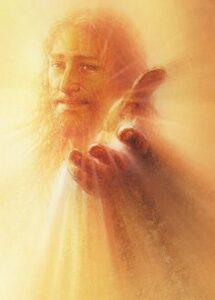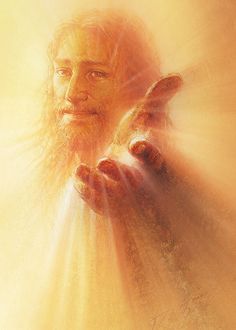 sacrifice who laid His life on the cross for my sins. I believe that He is the only one who died for me.
Dear God, thank You for loving me so much that You sent Your only, sinless Son to become a Man and offered Him as the perfect sacrifice for my sins and that of the world. Thank You for loving and for dying for me, Lord Jesus Christ. Help me to live a life that will honor You in thought, word, and deed.
Almighty God, I repent of all my sin, and I turn to Christ. I pray that You keep me holy and ready for You as I live to serve You. I pray this in Jesus Christ, my Saviour,
Amen.
That is a prayer to take you to God through the Lord Jesus Christ. You are saved. All you need is living a life that pleases God—doing the will of God.
Be blessed in our Lord Jesus Christ, your brothers Jack and Collins.
Please follow and like us: