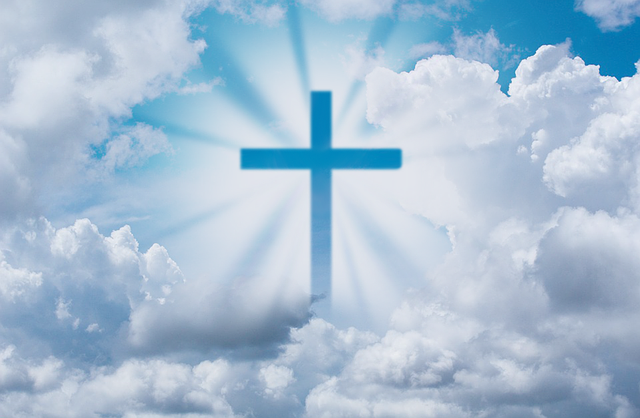 Jesus is God: The Prophesy of The Son of God
The Prophesy of Jesus Christ as The Son of God
Genesis:1.26
Then God said, "Let's make man in our image…and let them rule…
Before Creation, God existed. And without Him, nothing could be created. He is the maker and giver of life. God made man in His image. Genesis1:26, Let's make man in our image… This is an essential part to meditate. First of all, God created man. And the fact that He said in our image shows that God was talking to the Trinity: God the Father, The Son(referring to Jesus Christ), and the Holy Spirit. So, Jesus is God.
He is the Savior of humankind. And according to the prophecy of the book of Isaiah 61, which He reckoned in the book of Luke 4:18. Jesus Christ was full of the Holy Spirit, and He was sent to deliver us from the bondage of sin. Consequently, Jesus is the way, truth, and life. John:14.6(Good News Version),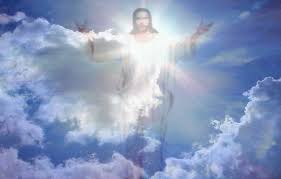 Jesus, I am the way, truth, and the life. Also, He insisted that no one reaches the Father except through Christ. So, it is through Him that we will enter Heaven. But what do you need to do?
Jesus Christ is God — The Heart of Worship!
What is the heart of worship? It is to surrender to the Lord Jesus Christ. That now leads us to another level. Worship. What does it mean?
Many people understand worship to be a gospel song with a slow lyrical and heart-touching message. Yes, that is right. But it is far from the truth. Worship is not a song alone, it is not prayer alone, and it is not fellowship alone.
Worship is a lifestyle that pleases God!
Yes, this is it. What we do, how we relate with people, how we treat God's creation, and many more. Actually, we need to live a life that pleases God.
God is happy when we are happy. And He takes no pleasure in our pain. That is why He sent His only Son to take a very painful death so that we may be forgiven. John 3:16. How, then can we worship God?
7 Ways To Worship God In Our Lives
Experiences in life can be very discouraging. Even at some point, they may be quite challenging to make us think that it shall be permanent. However, that's not the case at all. Whether at work or home, we need to worship God all the time.
When you feel like you want to quit, remember Jesus Christ. He is always encouraging us to be happy and serve God all the time. 1 Corinthians:10.31
…whatever you do, do it for the glory of God. So, the good work we do pleases God.
How We Worship God At Work!
We worship God when we depend on him for:
Material Help: If we are behind schedule, due to an unusual happening in the morning, we can ask for God's intervention. Here, we can pray to God for logistical and material support. And that's worship that pleases God.
Intellectual Help: When we're stranded on a project and wracking the brain for a solution, we don't have to worry. Always, stop and ask God for insight. Depending on Him for wisdom and intellectual support is an act of worship that makes God happy.
Encouraging others at work: Everyone is going through something, whether bad or good. When it is a challenging situation, then God wants us to encourage others to remain strong. And when it is good, then we can be happy together. We should encourage them to keep the spirit of good work.
Also, we need to pray for the Holy Spirit to guide us with love for others. God is love, and we need to treat others with Love. That is worship that pleases the Almighty God. Most importantly, we should depend on God for the revelation of the character of Jesus in us.
Also, We Worship God When We:
Do Our Best: When we do our best, it reflects God's creativity and cares in our work. Here, we worship the God who created us in His image (Genesis 1:26)
Thank Him: God wants us to acknowledge Him. Actually, we can't thank Him enough. Because His favor in our lives is excellent. He blesses, forgives, uplifts, provides, heals, builds, and many more. God is the creator. He created us. And He takes care of our lives. He does everything good for us. We can't mention all. For that reason, thank Him for all He has done. Philippians:4.6
…in everything, by prayer, petition, and thanksgiving, present your requests to God.
When we ignore thanking God, even for the small things, we start losing our relationship with Him. Romans:1.21
Although they knew God, they didn't glorify Him as God. Neither did they thank Him. For that reason, their thinking became futile, and their hearts were darkened.
Therefore, we need to worship God through our lifestyle. Whether it is at work, home, or business, do your best. Ecclesiastes 9:10.
What are the 9 Ways that Pleases God?
We are never an accident. God knew us even before we were born. That is why His love for humanity remains unshaken. He paid the price for us that we may live again. But what we do to please Him?
#1. Have Faith in God
Faith is the substance of things hoped for. Faith is the fruit of the Holy Spirit. It is the evidence of things we don't see. Usually, and without faith, you cannot please God. Hebrews:11.6. And without faith, it is impossible to please God…,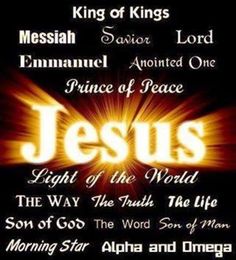 By faith, Abraham believed and got Isaac. He had another level of confidence in the Almighty God. Also, by faith, the centurion servant was healed. And, Jesus, through His teaching said that even having the smallest faith can make us order and move mountains(probably, these are problems or difficult situations)
#2 concentrate on Loving Him
God is love. And love is the fruit of the Holy Spirit. So, loving others pleases God. 1 John:4.8, 16
Whoever doesn't love does not know God. This is because God is love. Luke:10.27. Love your God with all your strength, heart, mind, and soul.
#3 Worship Him in Spirit and in Truth
A time is coming and has now it is when real worshipers will worship God in the Spirit and truth. These are the worshipers that the Father seeks. – John 4:23
#4 Obey His Teaching
Anyone who loves Jesus Christ will obey His teaching. And the Father will love them. – John 14:23
#5 Praise God's name
In the book of Psalm 69:30-31, David says that I will praise God's name in songs and glorify him with thanksgiving. This is what will please the Lord more than an ox…
#6 Obey, Lookup & Wait for the Lord Jesus Christ
Blessed are the believers who listen to the Lord, watching daily at the doors, waiting at the doorway. – Proverbs 8:34
#7 Grow in the grace and knowledge of the Lord
We need to grow in the grace and knowledge of the Lord and Savior, Jesus Christ. Because to Him is the glory both now and forever. – 2 Peter 3:18
#8 Fellowship with others
Do not give up on meeting together. Because some people are in the habit of doing, by encouraging one another. – Hebrews 10:25
#9 Rejoice and Pray without ceasing
According to Philippians 4:4, the Bible says Rejoice in the Lord always. And again I will say rejoice! –
Conclusion
God is the creator of heaven and earth. He made man in His image and likeness. However, man became sinful,

which separated him from his Maker. This exposed man to adverse consequences such as death, the earth was cursed among others. So, man lived in hopelessness, pain, shame. But then, the love of God was tangible. He sent His only son to die on the cross so that our sins could be forgiven. So, Jesus is the prophesied Messiah.
In-Depth Prayer of Salvation,
Lord Jesus Christ, I am a sinner. And I've fallen short of your glory. I know and believe that you died on the cross so that I may have eternal life. I am sincerely thankful, Almighty God, for your most generous gift of salvation, because by the death of your son Jesus Christ, my sins and guilt were taken away.
Thank you so much for accepting and saving me for heaven. Dear Lord Jesus Christ, I pray that you protect me from temptations and unacceptable habits. I commit my life to you, for I trust in you. In the Mighty Name of the Lord Jesus, I pray and believe. Amen!
Thank you, Lord Jesus, for everything you have done in my life, and for saving me from a continued life of separated pain and despair without hope. I found my hope peace and eternal salvation in our Lord Jesus Christ on Easter Sunday of 2010, and now I am complete and equipped to spread the good news. Amen, your brother in Christ, Jack
Amen!
Did you believe that? Share your experience in the comments section. God be with you, Love, your eternal brothers in Christ, Jack, and Collins.
Please follow and like us: