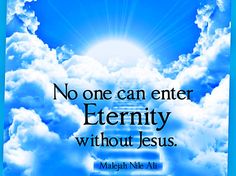 What is Christianity? The One Faith That Offers a Savior
What is Christianity? The One Faith With Hope And Guarantee For Everlasting Life
John 3:16
Faith is the evidence of the things that we don't see and the proof of the things that we hope for. A practical example of faith is that you will wake up in the morning and do some tasks. Probably, no one has seen tomorrow. But we are sure and can prove that tomorrow exists with or without us. Similarly, there are different types of faith with almost the same belief. However, they are separated by slight but significant ideologies.
For instance, Christians, Hindus, Jews, Muslims, and any other believer have some things in common:
Acts 17:24
God made the earth and everything that is found in it. This is a clear indication of these faiths that God is the creator. Certainly, all people that inhabit the world were created by the Almighty God (Acts 17:24-26).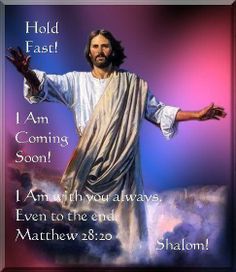 According to Romans 3:23, For all the people have sinned. They have fallen far from the glory of God. Therefore, every person has sinned against God.
Every person has sinned and finds themselves separated from God. Romans 3:23b. Therefore, everyone deserves God's wrath for the rebellion (Romans 6:23)
And here is where there is a big question. It has caused a difference between the faiths — the ultimate solution to a separation between God and Humankind.
What Makes Christianity Different?
1. The Resurrection
The first thing that comes to mind for a Christian is the resurrection of the Lord Jesus Christ from the dead. According to various Biblical and non-biblical sources, there is backed evidence for the life, suffering, and crucifixion of Jesus Christ.
After betrayal by one of His disciples, Jesus was arrested by the Jewish leaders and handed over to the Roman authorities for crucifixion. During that time, His disciples scattered from Him — Mark 14:43-50. While being taken for trial, another of His disciples(Peter) denied that he had been with Him — Mark 14:66-72.
Until His death on the Cross, no disciple came out to reveal that they were ever associated with Jesus. Seven weeks later, Peter and other disciples confirm the resurrection of Jesus Christ, who had been crucified. Acts 2:14-36. Similarly, they gave a witness to seeing Jesus, who had risen from the dead — Acts 1:3.
2. The Claims of Jesus about Himself
As Christians, we know that Jesus Christ is the Son of God. Besides, He existed even before creation.
He admitted to having the authority to forgive sin. At that moment, the religious leaders and the law teachers thought to themselves that He was blaspheming — Mark 2:5-7.
Besides, Jesus Christ called God His Father. Also, He equated His work with that of His Father and Pharisees, and Sadducees tried all the harder to kill Him — John 5:17, 18.
Salvation Through Christ Alone, You-Tube Video
On the other occasions, Jesus Christ said that He and His Father(God) are One, and the Pharisees wanted to stone Him because they thought He was blaspheming — John 10:30-33.
Consequently, Jesus said that He would ascend to Heaven and sit at the right hand of God the Father and come on the clouds of heaven. This made those who opposed Him to accuse Him of blasphemy. Then, they condemned Him to death — Mark 14:61-64.
I am the way, truth, and life. This was Jesus Christ telling His disciples about His role in restoring the lost relationship between God and Humankind. He finished by saying that No one can go to the Father except through Him— John 14:6.
What Can I Do To Go To Heaven?
Whether you are a Christian or not, you believe that death exists. Because you have seen people die. But what is next after death?
According to Billy Graham. "The moment we take our last breath on Earth, we take our first breath in Heaven." What a powerful statement!
Jesus Christ is the way to the Father. He is the truth and life. And believing in Him is the only way we can restore our relationship with our Creator(God). His violent death on the Cross was to pay the price so that those who believe can live forever.
John 3:16 teaches about the reason for the death and resurrection of Jesus Christ. It is here that we are taught about how unlimited is the Love of God. Because He gave His only Son to suffer and die painfully to save all those who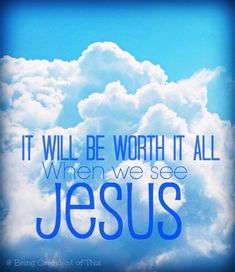 believed in eternity. So, His resurrection is an indication that He has power over death. And through Him, we shall see and be with our Creator.
What then should we do?
Believing in Jesus is the only way to the Father. He doesn't need anything more. Just trusting that He will do it for us, surrendering all our burdens to Him for He will give us rest. Matthew:11.28
Jesus calls everyone who is weary and burdened and guarantees rest.
It doesn't matter what your experience has been. You don't need to worry about the future anymore. Confess Jesus as your personal Savior and allow Him to fight your all battles. And that's the easiest thing — Say a prayer of salvation. Make a confession that will give you a great place in eternity.
Prayer Of Salvation
Dear God, I know and believe that You sent Your only beloved Son, Jesus Christ, to take an excruciating death on the cross. I believe in You that I can be forgiven of my sins and be redeemed because His innocent blood was shed for me.
I believe that it is only through His death on the cross and resurrection that I can be made right with You.
Lord Jesus, I confess that I am a sinner and deeply in need of a Saviour. I know that Jesus Christ was the sinless sacrifice who laid His life on the cross for my sins. I believe that He is the only one who died for me.
Dear God, thank You for loving me so much that You sent Your only, sinless Son to become a Man and offered Him as the perfect sacrifice for my sins and that of the world. Thank You for loving and for dying for me, Lord Jesus Christ. Help me to live a life that will honor You in thought, word, and deed.
Almighty God, I repent of all my sin, and I turn to Christ. I pray that You keep me holy and ready for You as I live to serve You. I pray this in Jesus Christ, my Saviour,
Amen.
That is a prayer to take you to God through the Lord Jesus Christ. You are saved. All you need is living a life that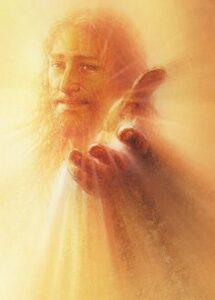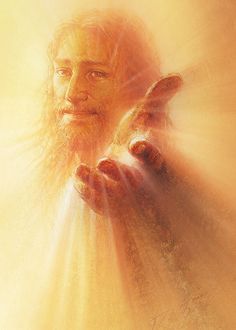 pleases God—doing the will of God.
Pray without ceasing.
Thank God for all He Has done, what He is doing, and all that He will do.
Worship Him in every situation.
And commit your life to Him. Psalm:37.5 — Commit your ways to the Lord Jesus Christ; trust in Him always, and He will do this:
God will make your righteousness shine like the justice of your cause, like the dawn the like the noonday sun.
Be Blessed in our Lord Jesus Christ, God be with you, your brother, Jack, and Collins.
Please follow and like us: