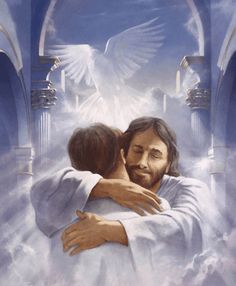 How to Make Jesus Christ The Prince of Peace The Lord of Your Life "True Salvation
Making Jesus Christ The Prince of Peace and the Lord
Isaiah 9:6
To us, a child will be born, and a son will be given; the government will rest on His shoulders. His name shall be called… Prince of Peace.
While it is just a simple term, peace is a powerful word that has a significant influence on both spiritual and physical life. In this case, Isaiah gave a prophecy that the Messiah will be the Prince of Peace. Here, the prince acts under the authority of the father, the king.
Because Jesus is God, equal to God the Father (John 1:1), He comes with peace as the emissary. Or He's a messenger from the Father, God. Jesus Christ was "sent by God" according to the book of 1 John 4:9.
Also, "He became obedient" by taking a cruel death on the cross, Philippians 2:8. Eventually, the role of Jesus Christ as Prince of Peace is immediately tied to His role as Savior. This accomplishes the task for which the Father sent Him to do in the world.
Why True Peace Can Only Be Found In Jesus
There are several reasons why only Jesus is the Prince of Peace. Here are just a few!
1. Jesus Gives Peace With God
Romans 5:1 – So, having been confirmed by faith, we've peace with God through the Lord Jesus Christ our Savior.
Also,
Ephesians 2:13-16 – And now in Christ Jesus, you who were far off formerly, have been brought close by the blood of the Lord Jesus Christ. He is the Prince Of Peace — who got groups into one and crushed the barrier of the dividing wall.
This was done by abolishing in His flesh the enmity — which is the Law of commandments featured in ordinances — so that by Himself, He could develop the two into one new man. This way, He would establish peace and reconcile the two groups in one body to God through His death on the cross.
Therefore, peace begins when we receive Jesus Christ as our Savior and Lord. Because He's the One who reconciled us to God by taking death on the cross. We are born into sin — separated from God — guilty as lawbreakers (Romans 3:23). For that reason, we inherited the fallen nature of Adam, according to the book of Romans 5:12, and were hostile, alienated, enemies of God as the books of Romans 8:7 and Colossians 1:21 put it.
Points To Ponder!
No sinful man can achieve peace with God in their goodness. It is important to note that God's standard of holiness and acceptance needed death as the price for sin. Jesus came into the world — born of a virgin — escaping the sinful nature brought by Adam.
He lived an entirely, sinless life. However, He was executed on a Roman cross even when He was innocent and blameless. Jesus became our peace offering. In Him, we're reconciled to God. His life perfectly fulfilled the Law.
The death of Jesus Christ paid our sin debt, and God justified His sacrifice as the one approved for the sins of the world. That way, God raised Jesus Christ from the dead and now sits on the right hand of God as the Prince of Peace, interceding for us.
How Can I Be Saved Through Jesus Christ, You-Tube Video
2. Jesus Brings Peace in the Circumstances
John 16:33 – I have spoken to you these things, that you may have peace in Me. In the world, there are many tribulations. However, you need to take courage because I have overcome the world.
Philippians 4:6-7 – Do not be anxious for anything. However, in everything by prayer and petition with thanksgiving, let your requests be known to God. In that case, the peace of God, which exceeds all human understanding, will guard your hearts and minds in the Lord Jesus Christ.
Jesus cautioned His disciples that tribulation was underway. Yes, as citizens of the kingdom of God, we no longer belong to this world. Instead, we're passing through this world on our way to God. We experience challenges many times because the world dislikes the Light of the Lord Christ it sees in us.
Because Jesus was persecuted, we should expect rejection, mockery, and even death. Also, we experience trouble because we live in a fallen world. The sins of Adam did not affect humanity only, but it also affected our physical world (Romans 8:19-21). Sickness, accidents, addictions, disease, pain, and betrayal are enough evidence of the Fall of the depraved nature of man and certain physical death (Romans 1).
3. Jesus Brings Peace In The Family
Then, we pursue the things of peace and those that build up one another, Romans 14:19.

Ephesians 4:1-3 – So, I, the prisoner of the Lord Jesus Christ, implore you to walk in a manner that is entirely worthy of the calling, which you've been called with humility gentleness, and patience — showing tolerance for one another in love — becoming diligent to maintain the unity of the Holy Spirit in the bond of peace.
4. Jesus Provides Peace That Rules Our Hearts, Souls, and Mind
Colossians 3:15 – Let the peace of Jesus Christ rule in your hearts, which you were called in one body. And then, be thankful all the time.
Noteworthy, Jesus is God's Word (John 1:1). On the other hand, the Spirit of God enlightens us to understand the Scripture and helps us obey it. That way, we'll experience the peace that rules our hearts.
Therefore, if the Scripture doesn't speak about a particular specific topic, the Spirit will always guide us with the general wisdom from the Word. That'll lead us to a peaceful relationship with fellow believers who have indeed submitted and surrendered to the authority of Jesus Christ.
5. Jesus is the Eternal Peace
Isaiah 9:7, there is no end to the increase of God's government or His peace, to establish and to maintain it with righteousness and justice on and forever. Because the zeal of the Lord Jesus Christ will accomplish this.
Conclusion, What Do We Do?
According to Isaiah 26:3 – You'll keep him in perfect peace, the one whose mind is stayed on You since he trusts in You. The Hebrew word for "stayed" is to lean or rest on. So, we depend on the Lord Jesus Christ. Also, we rest in Him. Focusing our minds and hearts on His promises forever.
Besides, we need to trust that Jesus can uphold us, and we should show that trust by obeying Him. As we focus our lives on following, obeying, and pleasing the Lord Jesus, we'll experience the perfect peace, which He promised us.
Acknowledge Jesus Into Your Life
Prayer Of Salvation
Dear God, I know and believe that You sent Your only beloved Son, Jesus Christ, to take an excruciating death on the cross. I believe in You that I can be forgiven of my sins and be redeemed because His innocent blood was shed for me.
I believe that it is only through His death on the cross and resurrection that I can be made right with You.
Lord Jesus, I confess that I am a sinner and deeply in need of a Saviour. I know that Jesus Christ was the sinless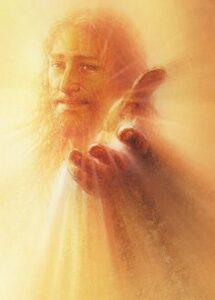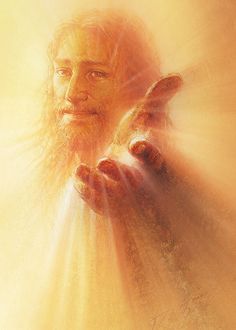 sacrifice who laid His life on the cross for my sins. I believe that He is the only one who died for me.
Dear God, thank You for loving me so much that You sent Your only, sinless Son to become a Man and offered Him as the perfect sacrifice for my sins and that of the world. Thank You for loving and for dying for me, Lord Jesus Christ. Help me to live a life that will honor You in thought, word, and deed.
Almighty God, I repent of all my sin, and I turn to Christ. I pray that You keep me holy and ready for You as I live to serve You. I pray this in Jesus Christ, my Saviour,
Amen.
That is a prayer to take you to God through the Lord Jesus Christ. You are saved. All you need is to live a life that pleases God—doing the will of God.
Be blessed in our Lord Jesus Christ, your brothers Jack and Collins.
Please follow and like us: