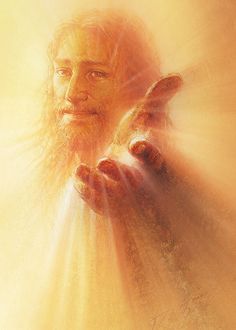 Giving Your life to God – The Moment of Grace
Giving Your life to God- The Moment of Grace
In creating a human being God had a perfect and wonderful plan. (Genesis1:26-28). He wanted us to share in
✔ Dominion- having the power to direct guide everything on his behalf.
✔ To be fruitful and multiply
✔ Fill the earth and subdue it.
This does not necessarily mean having many children but rather making the world better than we found it, live in the abundance of God (John10:10) without worries and trouble, God himself is the chief provider. He brings out that which is in you to share with others.
To subdue is to bring under control — so that whatever raises against the will of God in your life must be brought down in Jesus' name. This means to bring out the best that has been bestowed upon you by God without allowing intimidation.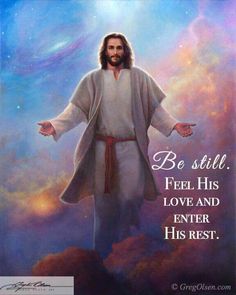 Unfortunately, this power was infested by the enemy during the fall of man in the garden of Eden when he tempted man to eat the forbidden fruit. This caused the separation between man and God. Also, this sin brought dire consequences such as a heightened enmity between man and a snake. Even worse, the earth was cursed and man sends away from the Garden of Eden. Additionally, the man was subjected to heavy toiling to produce food from the ground.
The Favor Of God the Father
After a long separation between man and God, He began to work on restoring this wonderful relationship by all means because this was His image that had been marred by filthy sin.
Then, God gave man a manual to help them stay away from sin. These were the ten commandments that were used (Exodus20:1-17). They were meant to improve the relationship between God and man (Matthew22:34-40). Originally, the man was expected to love God wholly and love the neighbor and do good to them.
Later the laws were also introduced in addition. They were divided into different categories;
✔ Moral laws
✔ Food law
✔ Social laws.
✔ Purity laws. (Deuteronomy 4:44- 30:20).
All this amongst other regulations including slaughtering animals did not completely restore the God-man relationship. This is because God's love for man is extremely great and he is so jealousy to share us with any other being. He chose to look for another ransom that would quench His thirst for the lost man. So He sent His only son Jesus Christ to be the atonement sacrifice. (John 3:16).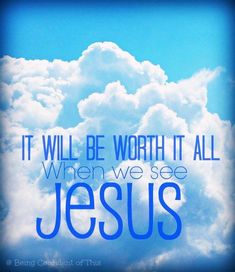 There was another perfect ransom that would achieve the desired restoration. (Romans 3:23). This calls for an individual to realize how far we were from our Maker. One has to stand at the crossroads and choose the right ancient route, walk in it and find peace and rest for our souls. (Jeremiah 6:16a). The right peace and rest are found in God Almighty.
What Should We Do?
One has to realize that God loves us and has wonderful plans to prosper us and lift us to glory (Jeremiah 29:11). He wants to be our best friend. Friendship with God is reserved for those who reverence Him.(Psalm25:14a- LB).
✅ Realize you are a sinner and separated from God and the wages of sin is death (James 1:15)
✅ Through Christ, we are saved. This is because He is God's only provision for our redemption. He died for us, rose from the dead and ascended to heaven, and is seated at the right hand of God interceding for us.
With this knowledge and privilege, we must surrender to Him by individually accepting and receiving Him. Indeed, we need to surrender by faith and through confession by our mouth and believing in our hearts that God raised Him from death for our salvation (Romans10:9-10).
How Does One Give His/Her Life To God
▶ Accept that I am a sinner and need a Savior (Psalm 32:5).
-The only way to salvation and even freedom is admitting my weakness. That's the self-awareness of what is limiting us, then surrendering to the highest authority (God) for help.
▶ Choose to trust in Christ's salvation through death on the cross
– Remember He was blameless and like sheep, he was led to the slaughter on our behalf but never defended Himself. He just took our burdens so that we may be freed (Matthew 11-28).
▶ Let the Holy Spirit guide us in our relationship with God by living within us always (1 John 4:13-15, Acts5:32).
▶ Believe in Christ, belong to God, and become His Holy temple (1Corinthians6:19-20).
All these can't be achieved until God's grace is released upon us. Grace is the greatest treasure that God has given to men undeservingly. Therefore, it should be held with ewe and honor. Because it is by grace that He chose to cancel our sins by the blood of His only son Jesus Christ (John 3:16-18, 1 John3:16).
For one to walk a safe life surrendered to God, allow His grace to càrry you a long and always. This is because there are challenges that you face daily (2 Cor12:9). During the journey, you will meet people and things that will want to put you down so that you may not fulfill the purpose of God for your life.
The Walk-through to Hebrews 4:15-16.
How Can I Be Saved By Faith In Jesus Christ, You-Tube Video
We are allowed to approach the throne of grace with confidence so that we can find Mercy that helps us to stand against the challenges of life. Sincerely, brethren, every throne has a priest that gives an offering on our behalf. Plus, the throne has the authority to fight our battles and help us to silence every tongue that speaks against us.
Grace gives dignity and honor, it makes us lead a polite way of life. It is the most powerful force in the universe that comes packaged with good Gifts of the Holy Spirit. Grace helps us to navigate through every situation without struggles and pain. Also, it transforms in a great way to help us to stay in the presence of God. That's why we need to pray for the Grace of the Lord Jesus Christ to be with us now and forevermore.
Let Us Believe And Pray
Father in the mighty name of the Lord Jesus Christ. Your love for us is unlimited and your Grace is sufficient through our lives. While sin kept us apart, you took your son as an atonement for my transgressions.
You gave away your only begotten son to die on the rugged cross so that my sins may be forgiven. Thank you so much Lord Jesus Christ for dying on the cross. Moreover, thank you for taking away my sins. You are my God and my Savior.
You rose from the dead, arose to Heaven, and sits on the right hand of God the Father. Thank you for being our defender and protector against the accuser. Lord may your Holly Name Jesus Christ be honored. In you Lord Jesus I trust. Amen.
Congratulations My Brothers And Sisters In Christ
Now is the time to get rooted in a good bible believing church, that is exercising in the Gospel, and does not try to tickle your ear with the ways of the World. Remember when you see a Brother or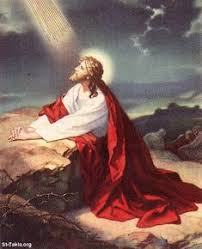 Sister in Christ fall short, simply pray for them, do not judge them, as we still fall short, however with our newly born again spirit we now have a battle plan against Sin and pain. Please remember
God does not look for extravagant great-sounding prayer, he looks for our heartfelt prayer.
One of the problems in our faith is many believe that a Christian should be some sort of perfect person, so when they see us fall short, in their eyes we are hypocrites. This is just another reason we need to be as upright and righteous in the world's eyes. on the contrary, this does not mean we cannot have fun, as I have more joy now than ever in my life, the true joy that is meant for a believer.
A Prayer Of Devotion To Follow The Lord Jesus Christ,
Dear Father, My Lord, and my Redeemer, you are everlasting. Nothing compares to you Lord my God. As Job admitted that my Redeemer would rise in the resurrection and stand on the earth, I rejoice that even at the center of my darkest hour, that regardless of what happens to me in these earthly circumstances, I will trust your resurrection forever. I know with certainty that Jesus you have already redeemed me. Hallelujah to the Lord Jesus Christ! I am grateful that I will trust my Redeemer with every part of my lives, and that my heart will always yearn within me to know and love Him more.
In Jesus' Name, I pray and believe. Amen.
God be with you my Brother and Sisters in Christ, Your Brothers in Christ, Jack, and Collins
Please follow and like us: