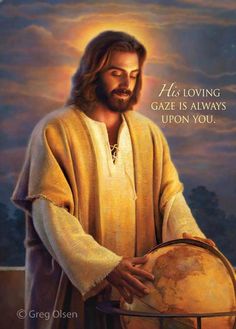 Surrendering To God During a Trial: "Worshiping God During Trying Moments"
Surrendering To God During A trial — Worshiping God During Trying Moments
According to the book of Acts 7, Stephen rebuked the Sanhedrin and showed them the truth about how evil and hypocritical they were. He told them how God had helped their forefathers. However, Stephen was confronted with the worst of his life — To be stoned to death. This is the most frightening situation in one's life, very traumatizing even to just imagine.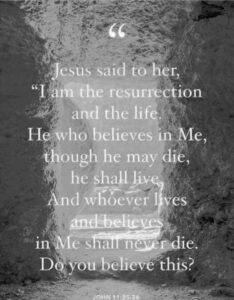 Nevertheless, Stephen was with God. When he realized that the people were going to Carry out their plans, he chose to surrender to God over the crowd.
Surprisingly, heaven opened and he saw the overwhelming glory of God and Jesus Christ standing at His right hand. At this point, he acknowledged seeing God and was comforted. This made his accusers very furious that they stoned him even more.
So, instead of dying a miserable person with a bitter heart full of curses, he rejoiced and even prayed that God may forgive them for their ignorance. This is according to the book of Acts7:54-56, 59-60.
In other words the more they stoned him, the closer they moved him to God. He chose to commit his spirit to Jesus and with a heart full of joy. Not all suffering is meant to tear us down.
How To Appreciate Trials — Never Give Up
Actually, it can be very painful to go through difficult times. That's the moment when we make desperate decisions. Certainly, our response to the trial depends on how we perceive the challenge.
In most cases, we see a trial as brought by the enemy, which is meant to inflict pain and bitterness. What we don't want to know is that even gold is refined by fire to produce pure and valuable gold. Actually, for every level in life, there is a test to be passed. Whether from the enemy or God we must face trial either way for us to grow to maturity. Tests make us refined to receive the approval for success.
It is pain that causes us to concentrate on threats against our lives and surrender to the higher authority. A trial always brings a healthy change in our life if taken positively and courageously.
In pain, we find blessings and are elevated to new glorious levels and people look at us in awe of our God. After trial through God's help, we become accountable and responsible for ourselves and others.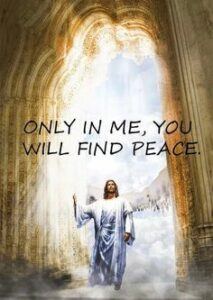 The widow of a poor prophet who died with lots of debts was in a desperate situation. Her sons were to be taken as slaves in exchange for what their father owed the debtor.
Appreciateng Your Painful Moment.
What a horrible situation, to be both a widow and childless. To be a slave and an orphan. But God, in His wonderful ways directed His prophet to that village. This meant a new beginning for the widow. Certainly, the story changes for the better, and the debt was settled miraculously. This happened simply because the widow surrendered to the servant of God and obeyed his instructions.
Joseph son of Jacob on his road to destiny faced many trials but chose to commit his life in the hands of God, focusing on the big picture. The dream that his family bowed before him. Surprisingly, the accusations by Potiphar's wife and subsequent sentencing of Joseph did not limit God's plan in his life. Eventually, Joseph becomes a very important man.
– He had to be allowed the freedom to visit his family back in Canaan.
– To be served by other slaves and drive them around.
– Maybe be equal with the man of the house.
What Trials Mean In Our Life — God Be With You.
These among others were the opportunities that awaited Joseph. But he chose to rather remain loyal to his master who entrusted him his household. Moreover, Joseph did not leave God who held his destiny to the end. Even in prison, he remained righteous and faithful to God.
The Beauty Of Trials And The Heart Of Worship.
Facing trial is never a ride in the park thus needs one to remain in the potter's hands. (Jeremiah 18:1-4). The Potter works on clay at the wheel carefully molding it into the desired vessel. But due to one factor or another, the vessel is marred in his hands.
He does not throw the clay away, instead, he returns the mold on the wheel and reproduces it into another beautiful desirable vessel. He gives it the shape that suits the purpose it is meant for.
Surrendering to God does not mean you are lazy or a coward. But rather relying on God in obedience to work things out on your behalf. Try less on your own and trust more in God's powerful authority. The trials you are facing today do not surprise God, he knew them before and shaped you to face them. Now that He knows what you have to go through, ask him how by surrendering all to Him.
Final Thoughts
Facing any trial needs courage and bravery. This only comes in the true acknowledgment of God and worship Him wholeheartedly. Never give up when in a trial but lift your faith in God. Whatever you facing today is not mean for you alone, but for others who might be weaker than you. Your misery is your mission to the body of Christ in the world. Your troubles are your turning point in life. You will lift someone tomorrow.
Congratulations My Brothers And Sisters In Christ
Now is the time to get rooted in a good bible believing church, that is exercising in the Gospel, and does not try to tickle your ear with the ways of the World. Remember when you see a Brother or Sister in Christ fall short, simply pray for them, do not judge them, as we still fall short, however with our newly born again spirit we now have a battle plan against Sin and pain. Please remember God does not look for extravagant great-sounding prayer, he looks for our heartfelt prayer.
One of the problems in our faith is many believe that a Christian should be some sort of perfect person, so when they see us fall short, in their eyes we are hypocrites. This is just another reason we need to be as upright and righteous in the world's eyes. on the contrary, this does not mean we cannot have fun, as I have more joy now than ever in my life, the true joy that is meant for a believer.
A Prayer Of Devotion To Follow The Lord Jesus Christ,
Dear Father, My Lord, and my Redeemer, you are everlasting. Nothing compares to you Lord my God. As Job admitted that my Redeemer would rise in the resurrection and stand on the earth, I rejoice that even at the center of my darkest hour, that regardless of what happens to me in these earthly circumstances, I will trust your resurrection forever. I know with certainty that Jesus you have already redeemed me. Hallelujah to the Lord Jesus Christ! I am grateful that I will trust my Redeemer with every part of my lives, and that my heart will always yearn within me to know and love Him more.
In Jesus' Name, I pray and believe. Amen.
God be with you my Brother and Sisters in Christ, Your Brothers in Christ, Jack, and Collins
Please follow and like us: