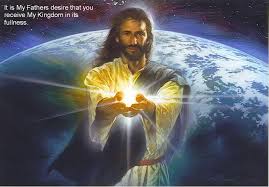 Jesus Christ my Redeemer: "The Bread of Life"
Devotion to Jesus Christ my Redeemer & The Bread of Life
Matthew 11:28
Come to me all of you who labor, and I will give you rest. How do we make our living for Christ part of our lifestyle? As Christians, we need to follow Jesus Christ every day. It should not just be by going to church alone. Instead, we should take practical steps to follow the Lord Jesus Christ in everything that we do. As an individual, I need to reflect on the goodness of the Lord to others all the time. And here is a complete guide to follow Jesus Christ every day!
9 Practical Ways We Can Follow Jesus Christ In Every Day
John 14:6
I am the way, truth, and life.
According to the Gospel of John, Jesus said that He's the way. And it is through Him that we can go to the Father God. So, we must work hard to find and remain in the way. Aside from that, Jesus insisted that He is the truth and life.
To be honest, many people have come claiming to be the Messiah. However, all these were untrue. In fact, they were mere humans whose end was ridiculous. Fortunately, we don't have to pursue these. Jesus Christ is the only true way. So, as believers, our connection to the Father is the Lord Jesus Christ. What then should we do to follow the right and true way?
1. Love our enemies
According to Matthew 5:44, Jesus acknowledged that many hate Him. However, he said that the world hated him and would definitely hate those who are associated with him. However, he made an encouraging statement. "But I say unto you, you should Love your enemies. Do good to them. Bless them that curse you. Also, pray for those who despise, and persecute you;" Matthew 5:44
Not everyone will like you. However, we don't have to wish evil on our enemies. One very significant way to following Jesus our Savior. Because He says that we should pray for those who despise us. That way, we'll have expressed the love of Jesus to those who hate us. Typically, we need to treat them with kindness without expecting anything in return.
2. Love your neighbor
Matthew 22:39
"And the second commandment is this, "love your neighbor as you love yourself."
One of the main teachings of Jesus was for us to love others. As believers in our Lord Jesus Christ, we are asked to show His love to everyone.
3. Don't judge others
Luke 6:37
Do not judge others and you'll not be judged. Don't condemn others and you won't be condemned: forgive, and ye shall be forgiven.
Certainly, we have looked at others and made assumptions about them. Maybe because they are less advantaged or because they have lower self-esteem. However, the Bible proclaims that it is only God who knows the heart. That is according to the book of 1 Samuel 16:7.
How Can I Be Saved By Faith In Christ, You-Tube Video
4. Be humble
Matthew 23:12
And anyone who exalts himself will be abased. And whoever humbles himself shall be exalted.
So, if we're following Jesus, then we need to be humble. Because humility is a characteristic of Christ, we should humble ourselves before God and practice meekness in our interactions with others. That way, God will lift us.
5. Don't worry
Matthew 6:34
Therefore, don't worry about tomorrow, because tomorrow will worry about itself. There is enough trouble for each day. In a song, we sing, why worry when you can pray. The promises of God are great. Generally, God promises to take care of us. So, we don't have to worry because God has our back every time.
6. Follow the Golden Rule
Matthew 7:126
Therefore, in everything you do, give others what you want them to do to you. Certainly, this sums up the Law and the Prophets.
Yes, Jesus is very concerned about this. Do onto others what you want them to do to you. These are the laws of equality and honesty.
7. Worship God whole-heartedly
John 4:24
"God is Spirit. And those that worship Him must worship in truth and spirit.
We should worship, praise, and offer a thanksgiving every day. This is part of the Christian's routine and a way to follow the Lord Jesus Christ. Therefore, when we pray to God, we mustn't forget to worship Him for everything. Yes, God has done everything great for us. He is Jesus Christ my Redeemer and The Bread of my Life. That is why I'll bless the LORD at all the time: His praise shall be in my mouth without end. Psalms 34:1

8. Show Jesus in everything you do
Matthew 5:16
Let your light shine before every man. That way, they will see your good works, and glorify God your Father who is in heaven.
The Bible is very clear about our position in heaven — that we are the citizens of God's kingdom. Therefore, we need to represent Christ in everything that we do. When we're actively following Jesus, other people will see His light shining through us. Consequently, they will be drawn closer to Him.
9. Seek God First
Matthew 6:33
First of all, seek the kingdom of God, then His righteousness; and everything else shall be added unto you.
You must seek God first in all decisions that you make. You should consider the will of God first. Then, fulfill it as best as possible.
The Devotion to Jesus Christ my Redeemer
…And He'll be called Mighty God, Everlasting Father, Wonderful Counselor, Prince of Peace. -Isaiah 6:6
And:
According to the book of Job 19:25-27
For I know that my redeemer lives forever,
And, in the end, He'll stand on the earth.
After my skin has been destroyed,
Then in my flesh, I will see God;
with my eyes, I, and not another.
How my heart seeks within me!
"Dear Lord Jesus Christ,
I am sorry for the sins that I have committed in my life. Thank you for unconditional love and death on the Cross for me. Thank you for setting me free from all sins and forgiving me today. Dear Lord, my Savior. Please, come into my life. Fill me with your Holy Spirit. And be with me forever. Thank you so much, Jesus Christ!
In Jesus name, I pray and believe,
Did You Pray?
Congratulations My Brothers And Sisters In Christ
Now is the time to get rooted in a good bible believing church, that is exercising in the Gospel, and does not try to tickle your ear with the ways of the World. Remember when you see a Brother or Sister in Christ fall short, simply pray for them, do not judge them, as we still fall short, however with our newly born again spirit we now have a battle plan against Sin and pain. Please remember God does not look for extravagant great-sounding prayer, he looks for our heartfelt prayer.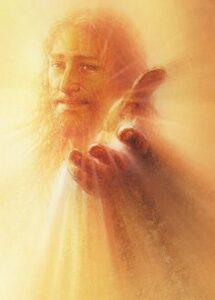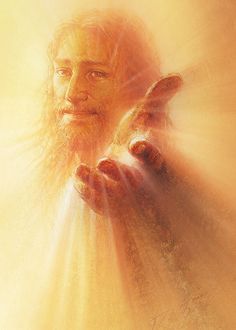 One of the problems in our faith is many believe that a Christian should be some sort of perfect person, so when they see us fall short, in their eyes we are hypocrites. This is just another reason we need to be as upright and righteous in the world's eyes. on the contrary, this does not mean we cannot have fun, as I have more joy now than ever in my life, the true joy that is meant for a believer.
A Prayer Of Devotion To Follow The Lord Jesus Christ,
Dear Father, My Lord, and my Redeemer, you are everlasting. Nothing compares to you Lord my God. As Job admitted that my Redeemer would rise in the resurrection and stand on the earth, I rejoice that even at the center of my darkest hour, that regardless of what happens to me in these earthly circumstances, I will trust your resurrection forever. I know with certainty that Jesus you have already redeemed me. Hallelujah to the Lord Jesus Christ! I am grateful that I will trust my Redeemer with every part of my lives, and that my heart will always yearn within me to know and love Him more.
In Jesus' Name, I pray and believe. Amen.
God be with you my Brother and Sisters in Christ, Your Brothers in Christ, Jack, and Collins
Please follow and like us: