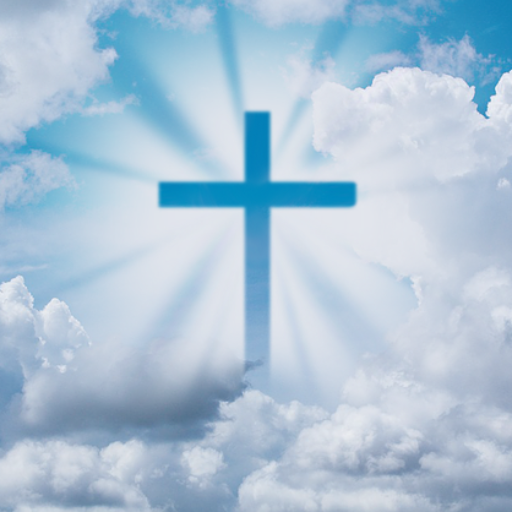 What Is The Assurance of Salvation? "The Message of The Cross"
The Power of The Message of The Cross
The Message of The Cross "Christ Blood Atoned Crusifixion And Resurection"
2 Corinthians 1:10
"He Who gave us salvation from death: in Whom we put our hope that He'll still give us salvation forever.
God is Love. He gives Faith as a Gift. It is by grace that God reveals Himself to us. And by His love, he assures us of salvation. But What Is The Assurance of Salvation? Explore The message of The Cross!
The Truth of Salvation
1. We are Saved From Death and Judgement
Salvation is a very strong term used in the Bible to describe the miracle of the grace that God performs for us. It's the greatest event in our Christian life.

Salvation has three main aspects or stages. These include the past, present, and future.
We were saved at a hopeless point in the past. When we were born again, we believed, further we repented our sins, and were justified. This happens only once. It's perfect and complete. God rescued us from danger and delivered us from harm.
Therefore, we're saved and safe. Aside from that, God's salvation exists in the present. And the blood of Jesus Christ keeps us safe from God's wrath and He rescues us daily from Satan. Additionally, God will save us in the future, at death, and on the Day of Judgement. These 3 stages are inseparable.
2. The Holy Spirit Indwells Within Us
Upon Salvation, the Spirit of God enters the believer and never leaves. He enters and takes charge of our whole being, including our body. Through the Holy Spirit, God fills us with His presence. Romans 8 comprehensively talks about the indwelling of the Holy Spirit. Typically, it's the miracle of the baptism of the Holy Spirit, which is misunderstood by most denominations today.
The Spirit of God comes in us. He lives in us. And He fills us with His presence, with the outcomes that we're in the Spirit. God is in us and we're in Him. This is not a second experience. Instead, it is part of salvation. Consequently, we walk in the Spirit, are filled with the Spirit, and many more.
3. The Born Again Christian Knows God
Everyone knows that God Lives (Rom. 1). However, the privilege of being a Christian is that you will have a personal understanding and experience with God. This is pure knowledge. It's a heart-to-heart personal relationship.
Also, it's part of eternal life (John 17:3). God gave us this privilege, as it is expressed in the book of Matt. 11:27. On the other hand, 1 Cor 8:3 and Galatians 4:9 say that we know Him because He first knew us. This is personal, deep, and intimate knowledge. Yes, we are friends.
4. We are United In Christ
Nothing feels more heart-touching than being in union with the Lord Jesus Christ. This is the union of the Holy Spirit. We're put into Christ's Body when we get salvation (I Cor. 12).
At the same time, Jesus Christ is put into us. Besides, He lives in us. Similarly, we were united with the Lord Jesus Christ in the eternal Covenant. However, we were united with Him through our experience.
We are united to Jesus Christ and we draw life from Him. Therefore, we cannot do anything without Him. Also, we are united with Him in spiritual espousals. We're engaged to be His bride. And one day, this will be seen at the great heavenly union.
How Can I Be Saved By Faith In Christ, You-Tube Video
5. We are Adopted into God's Family "Children of God"
At one point, we were the children of the Devil. Therefore, God saw how desperate we were. He saw our lives ending in despair. That is why He took us out of that hopeless family of guilt and made us His children.
Now, we are a family. God is our Father and other believers are our brothers and sisters. Typically, Jesus Christ is our elder brother. Being the children of God, we are His heirs. So, God has given us a name. We can now call God "our Father in Heaven".
While adoption is different from regeneration, the latter affects our nature.
However, adoption affects our relationship with God. On the other hand, regeneration precedes faith, — which precedes adoption. Nevertheless, this happens in a moment. While there is no interval or exception. Therefore, we are doubly God's children.
6. We Are Reconciled to God Our Father
This is a significant benefit of salvation that we often overlook. This is emphasized in the book of 2 Cor. 5. Once, we were God's enemies; now we are friends with God. We are reconciled. It's more than a truce — it's the end of hostilities. Generally, the war is over. We've got peace with God.
For we were once against God and God was against us. Now, our Almighty God is for us and with us. And we are with Him. Speaking, it's us that have reconciled to God, not God to us. Yet, on God's part, the righteous enmity that existed was removed when His wrath was appeased. This was through the humiliating and painful death when Jesus Christ died for us.
What Is The Assurance of Salvation?
We are saved to serve. And that's the best that God expects from us — Living a Holy life and Serving God wholeheartedly. Here is the Full Assurance of God's Will For Us.
Hebrews 6:11

"And this is our desire — that you may keep the same diligence to realize complete assurance of hope until the end. Assurance is the greatest thing that every believer gets.
What is the Assurance Of Salvation? — 9 Bible Verses
John 3:36
He who believes in the Son has everlasting life. And he who doesn't believe in the Son shall not see life. Instead, the wrath of God will be unbearable for him.
Ephesians 2:8-9
By God's grace, you have been saved through faith. This isn't man's doing. Rather, it is the gift of God, so that no one can take glory for himself.
Matthew 24:11-13
Many false prophets will come and lead many people astray. Because there will be a great surge in lawlessness, the love of many people will grow cold. However, he who endures till the end will be saved by God.
John 10:28
I give them eternal life. So, they'll never perish. Certainly, no one will snatch them out of my hand.
Matthew 7:21
"Not everyone who says, 'Lord, Lord,' to me will enter the Kingdom, but he who does the Will of God my Father who is in heaven.
John 8:31-32
Jesus said to the Jews who believed, "If you abide in me, you are truly my disciples. Indeed, you'll know the truth, and the truth shall set you free."
Romans 10:9
If you confess that Jesus is Lord and believe that God raised Him from the dead, then you'll be saved.
Romans 10:13
And "everyone who calls on the Lord's name will be saved."
Romans 8:1
So, there is no condemnation for he who is in Christ Jesus.
Points to Ponder!
The Grace of the Lord is sufficient. It is always available in time of need. God is Love and His love endures forever. That is why, even when we were the children of darkness, God's favor did not go away from us. We are God's children and heirs of the Kingdom of God. But what should we do to be saved? And What Is The Assurance of Salvation? Explore The message of The Cross through Jesus Christ.
Congratulations My Brothers And Sisters In Christ
Now is the time to get rooted in a good bible believing church, that is exercising in the Gospel, and does not try to tickle your ear with the ways of the World. Remember when you see a Brother or Sister in Christ fall short, simply pray for them, do not judge them, as we still fall short, however with our newly born again spirit we now have a battle plan against Sin and pain. Please remember God does not look for extravagant great-sounding prayer, he looks for our heartfelt prayer.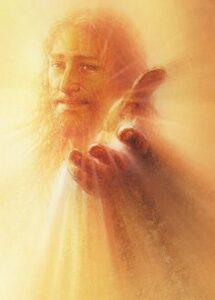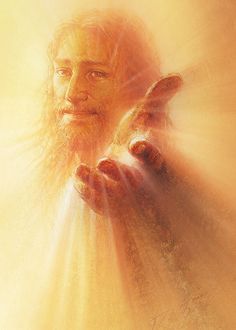 One of the problems in our faith is many believe that a Christian should be some sort of perfect person, so when they see us fall short, in their eyes we are hypocrites. This is just another reason we need to be as upright and righteous in the world's eyes. on the contrary, this does not mean we cannot have fun, as I have more joy now than ever in my life, the true joy that is meant for a believer.
A Prayer Of Devotion To Follow The Lord Jesus Christ,
Dear Father, My Lord, and my Redeemer, you are everlasting. Nothing compares to you Lord my God. As Job admitted that my Redeemer would rise in the resurrection and stand on the earth, I rejoice that even at the center of my darkest hour, that regardless of what happens to me in these earthly circumstances, I will trust your resurrection forever. I know with certainty that Jesus you have already redeemed me. Hallelujah to the Lord Jesus Christ! I am grateful that I will trust my Redeemer with every part of my lives, and that my heart will always yearn within me to know and love Him more.
In Jesus' Name, I pray and believe. Amen.
God be with you my Brother and Sisters in Christ, Your Brothers in Christ, Jack, and Collins
Please follow and like us: